Looking for the best breast ultrasound machine for your budget? Our 2023 breast ultrasound buyer's guide will help you find the best systems available for your needs. We have a full team waiting to help you find your perfect ultrasound match, from our highly experienced sales team to our applications, service, and support team, you'll get a quality experience, quality relationship and a quality product.
A breast ultrasound machine is targeted at examining structures deep within the breast tissue to detect abnormalities in the breast that may indicate the presence of cancer or other diseases. These images can show whether any suspicious areas are solid or filled with fluid, as well as identify any possible masses. Breast ultrasounds are also used for biopsies, providing surgeons with accurate localization prior to surgery, potentially reducing operation time and costs.
The most important factor in purchasing an ultrasound for breast imaging is if the system specializes in high-resolution superficial imaging. A higher level system is required because imaging breast tissue is more strict than other areas of ultrasound due to the quality control and requirements. Another key factor is considering if the ultrasound excels in strain imaging, also known as strain elastography. Elastography in breast imaging is a powerful tool to detect and diagnose abnormalities such as tumors, cysts, thickening areas, and other cellular changes. This technology provides additional information beyond what conventional ultrasound can offer by measuring the stiffness of tissue within the breast and its individual elasticity properties. This imaging technique is especially useful for diagnosing cancerous tumors because they tend to be stiffer than healthy tissue surrounding them.
Many would think an OB/GYN ultrasound would work well for breast imaging, but that is not necessarily the case. The main distinction between a breast and an OB/GYN ultrasound is the purpose of each scan. OB/GYN ultrasound is typically used to examine a woman's reproductive system to monitor reproductive health. There are ultrasounds on the market that can perform both breast and OB/GYN exams, but a specialized breast ultrasound will give you the best image because it's designed to work with different levels of detail.
Below you will find what our experts recommended as the best breast ultrasounds on the market today:
Acuson Sequoia
Our experts agree that the Acuson Sequoia is now the best ultrasound machine for breast imaging . Paired with the ergonomic, high-resolution 18L6-HD single-crystal probe, we found the Sequoia to be superior to the other market leaders, and takes the top spot in ultrasound breast imaging.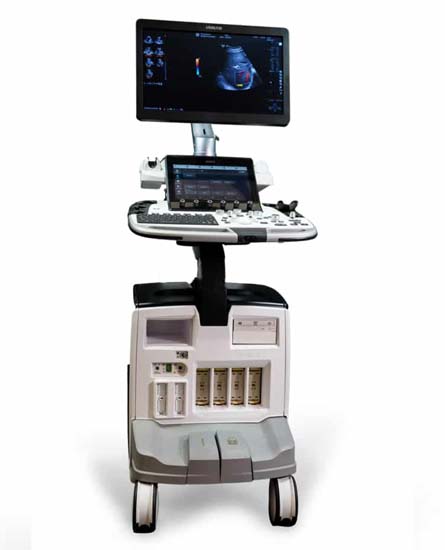 GE Logiq E10
The Logiq E10 takes advantage of the latest technologies to improve speed, superficial imaging, image resolution, and ergonomics. Its excellent image quality, accuracy, and reliability make it a great choice for highly detailed contrast resolution.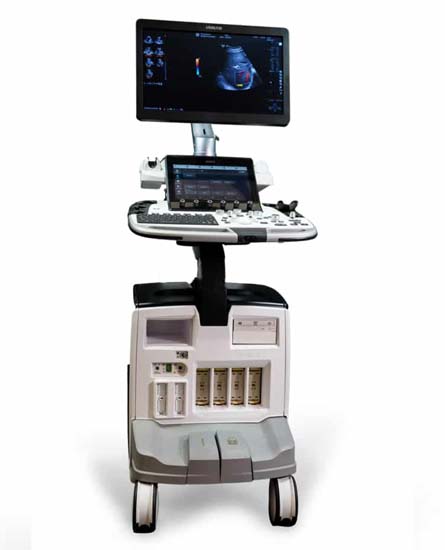 GE Logiq E9 2.0
The GE Logiq E9 2.0 provides excellent penetration with sharper resolution makes this system ideal for breast imaging, allowing doctors to detect smaller lesions quicker and easier during their assessments. This system features single crystal probe technology that provides outstanding image resolution. It's XDclear applications provide excellent image quality, particularly with its single crystal XDclear transducers.
Mindray DC-88
The DC-88 provides high-resolution images, and its breast imaging quality was a happy surprise to our technicians. It provides detailed images of the breast tissue for diagnosis. This is a good choice for those looking for a new machine at a more affordable price. The Mindray DC-88 is available new with a three-year warranty.