Veterinary Ultrasound machines are becoming more widely used by veterinarians, and manufacturers are finally putting in the R&D to create dedicated systems for their specific needs. From scanning your community pets to diagnosing tendons in a horse, veterinary ultrasound machines are versatile, powerful, and expensive. We hope this guide will help you choose the best one.
First, the recommendations are made on what's available in the market for the foreseeable future. All of the products here are new Mindray Animal ultrasound products. Full disclosure: We are an authorized distributor of Mindray Animal products. However, we wouldn't sit here promoting them if we didn't have 100% confidence in the quality and reliability of their product. Mindray is one of the only manufacturers that have dedicated veterinary products on the market for all budget ranges. Plus, they have long-term warranties and are very easy to operate.
Download the 2023 Veterinary Ultrasound Buyer's Guide: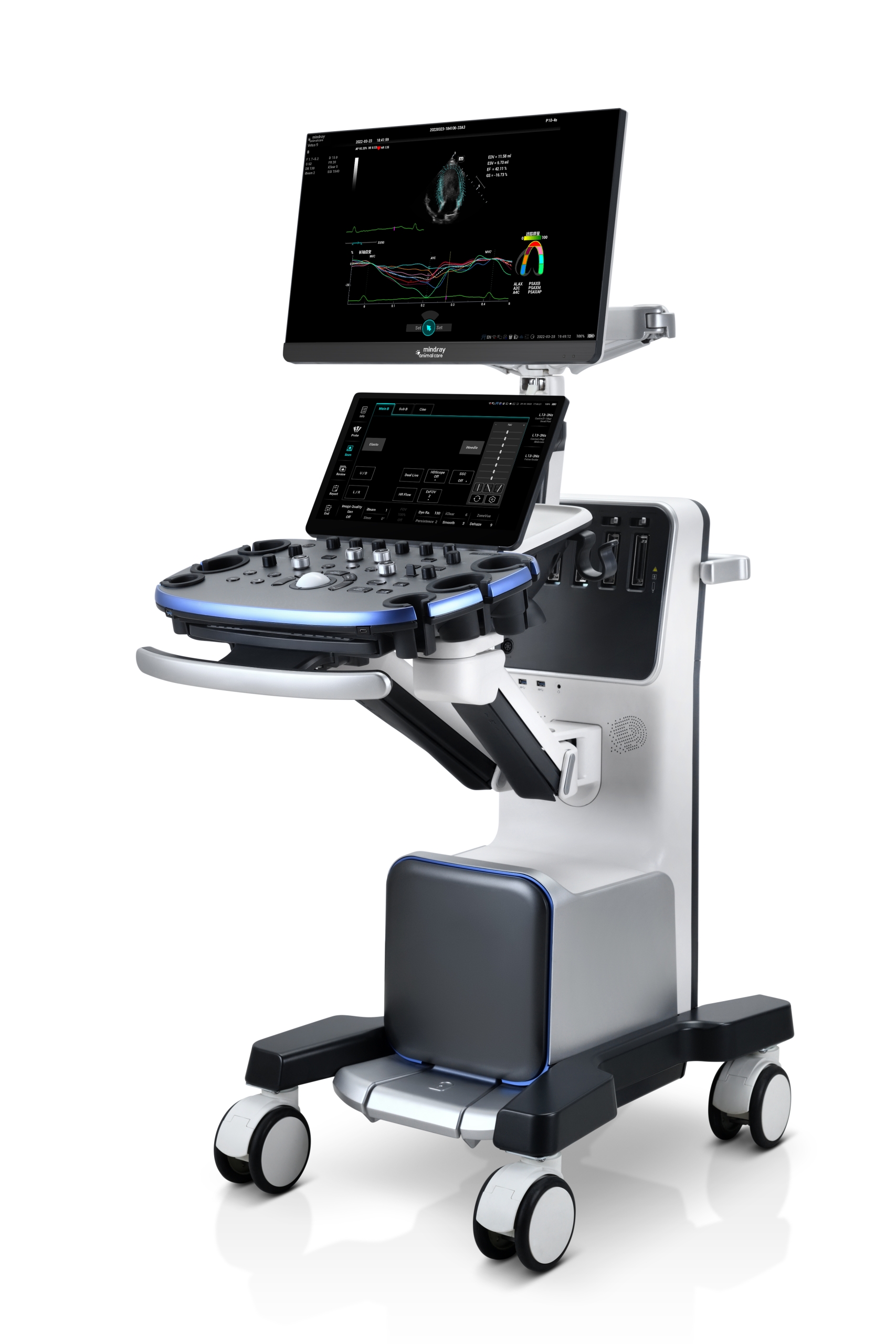 Premium Veterinary Ultrasound Machines
Premium or "high-end" ultrasound machines feature the latest hardware and software advancements that provide the best image quality, productivity, and advanced analysis tools. These systems have a large high-resolution display, transducers with the latest technology, and "Smart" measurement packages that can perform full measurements without any input from the user. Mindray Animal offers the Vetus 9 console and the M9 Vet portable ultrasound machines in this category. Both of these are shared service systems, but most importantly, they can do advanced cardiovascular imaging. The Mindray M9 Vet has a cardiac single Crystal probe and the Mindray Vetus 9 has cardiac and abdominal single-crystal probes. (Mindray's highest quality imaging probes). If you're in a large hospital setting or need advanced cardiac options, take a look at the Vetus 9 and M9 vet. Furthermore, these machines have 5 years of warranty coverage.
Mid-range Veterinary Ultrasound Machines
In the mid-range category, there are many options from which you can choose. Mindray Animal offers the M6 Vet, TE5 Vet, Vetus E7, and Vetus EQ, which are all portable, and the Vetus 7, a console unit. While all of these are mid-range. There are different reasons which would narrow down what system would work best for you. The Mindray M6 Vet is an all-around workhorse and has the most features for the price. The Mindray TE5 Vet is a touchscreen system, we recommend it for critical care or an ER setting because it's easy to keep clean and has a probe with 3 programmable buttons to free up one hand during procedures. The Mindray Vetus E7 and Mindray Vetus EQ are the same, however, the EQ is for equine imaging only. The Vetus E7 is currently the most popular Mindray portable veterinary ultrasound machine on the market. And that's for many reasons but to name a few—it runs on the zone sonography technology platform and has one-touch transducer and preset switching with built-in veterinary presets segmented by species size. Lastly, there is a console option in this category called the Mindray Vetus 7. Some of these units also include features available on the premium veterinary ultrasounds we mentioned in the premium category. These systems are great options for small to mid-size vet practices and hospitals AND they all include a 5-year warranty.
Basic Veterinary Ultrasound Machines
In the basic category, you're looking at two options. The Mindray DP-50 Vet and Mindray Z60 Vet. These are both great entry-level options that offer good imaging quality at a very affordable price. There is a step-down in warranty coverage from 5 to 3 years. These systems still offer a wide range of probes. They aren't the best imaging quality but they definitively get the job done for scans like small animal abdominal, AFAST, TFAST, and reproduction imaging.
Budget Veterinary Ultrasound Machines
The budget category includes the Mindray DP-10 Vet and Mindray DP-30 Vet. We would only recommend these as options if you have budget constraints, don't need color imaging, or are only doing specific scans like repro for equine or bovine. These systems include a 3-year warranty.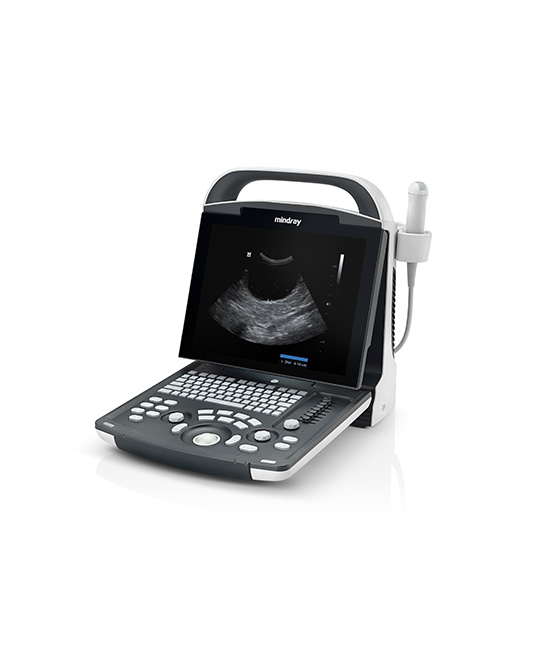 We want to sell you the best ultrasound that meets your needs. That's how we win more customers, and hopefully, we win them for life. We have a full team waiting to help you, from our highly experienced sales team to our applications, service, and support team, you'll get a quality experience, a quality relationship, and a quality product. We don't want to recommend an ultrasound that is hard to find or will have limited parts and support options in the future. The machines recommended in this guide will be supported for many years in the future.
With all of the systems mentioned here, we can offer live virtual demonstrations as well as virtual or in-person training. We also provide free tech support to assist your staff in getting the best out of their ultrasound system. We have a staff of sonographers dedicated to this purpose. No other company outside of the manufacturers can offer this service. This veterinary ultrasound guide is just the beginning of your journey, your next best step is to talk to one of our expert salespeople who can provide you with answers to your specific needs, get you a great price, and deliver a top-notch system to your door.
Call today at 866-513-8322 or visit us on the web for more reviews and information at probomedical.com.