Discover the Best Diagnostic Imaging Equipment, Parts & Service at an Affordable Price
Smarter choices that benefit the bottom line.
With a variety of different specialities all under one roof - you need a partner you can trust to provide unbiased recommendations on equipment, affordable solutions for repairs and replacements, and reliable service when you need it most. On top of that, someone with the ability to work with your in-house staff of biomedical engineers or vendors when training or quick fixes are needed. Probo Medical is your one-stop-shop for all of it.
We Offer Equipment for a Variety of Diagnostic Imaging Applications
Ultrasound
3D/4D
Abdominal
Anesthesia
Breast
Cardiac
Cardiovascular Imaging
Emergency Medicine
General Imaging
Interventional Procedures
Intraoperative Procedures
Musculoskeletal
OB-GYN
Pediatric
Perinatology
Peripheral Vascular
Point of Care
Portable
Small Parts
Stress Echo
Superficial
Thyroid
Transcranial Doppler
Urology
Vascular
Venous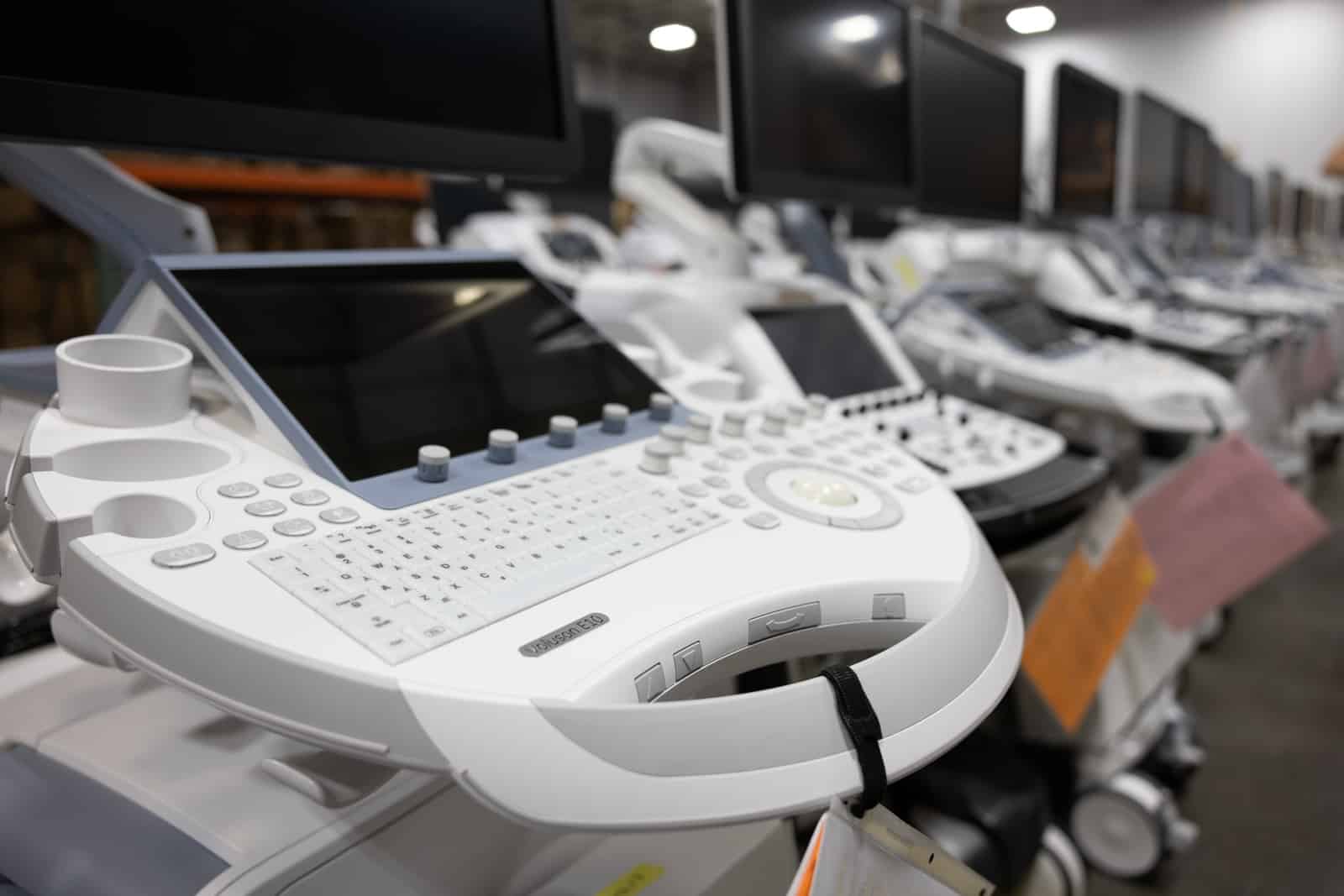 Popular Ultrasound Equipment
From high-end systems to portable equipment, there's surely something for every department of your hospital.
Rent an Ultrasound System From Probo
Whether you're testing the value of adding a new system to your business or a student who needs practice with ultrasound equipment, you can rent it from Probo Medical, at a price you can afford for as long as you need.
Repairs and Service for Hospitals
Helping you minimize downtime and gain peace of mind.
Applications and Service Training
Maximize the use of your equipment.
Whether you recently purchased a new system from Probo Medical or are looking to train new employees on your equipment, our training experts are ready to help.