Probo Medical is Your Trophon Disinfectant Solution
Probo Medical is an authorized distributor and service provider of the Nanosonics Trophon probe disinfectant machine. We provide nationwide support for preventative maintenance and repairs on your Nanosonics product.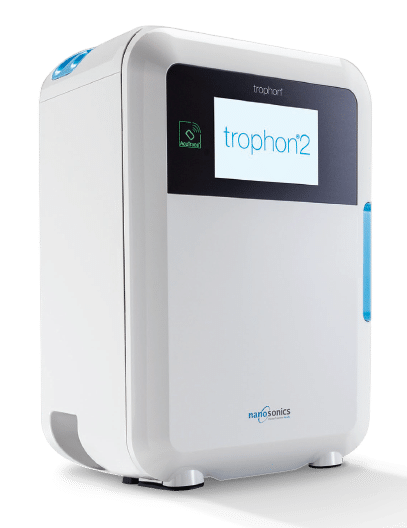 The new standard for probe disinfection
Ultrasound probe reprocessing on a new level
A faster, simpler alternative to the existing disinfection process, diminishing the risk of exposure to toxic chemicals, making it a safer alternative for both patients and healthcare professionals.
Disinfect your probe in as little as 7 minutes
Eliminates the need to move probes between the ultrasound suite and cleaning rooms.
Disinfection takes place in an automated, closed system and uses a vaporized hydrogen peroxide solution to completely sanitize your probe.
Key Highlights
Automation that will give you more time to spend with patients
Demonstrates compliance across the workflows
Limits exposure to harmful chemicals
Fast, automated disinfection cycle
Extensive probe compatibility
Smart workflow efficiencies
Enhanced usability
Nationwide Repair Services
Onsite Repair Facilities & Experienced Team
Probo Medical is an authorized distributor of the Trophon ultrasound probe cleaning system and provides additional preventative maintenance and repair services through our dedicated facility.
Get a Quote About Trophon Sales, Service, and Repair