GE is a leader in the ultrasound system industry. It creates machines for a variety of uses – cardiology, women's health, emergency medicine, radiology, etc. – and has patented technology to create high-quality images that other OEM's try to recreate. Since ultrasound systems can be an investment, GE has model levels that typically correspond with pricing: Performance, Signature, and Expert. Each of these is known respectively as the P-Series, S-Series, and E-Series. But what are the big differences between the Voluson Performance Series and Voluson Signature Series?
Voluson Signature Series
The GE Voluson Signature Series combines superior imaging technology with a narrow footprint to streamline your imaging procedures at a price point to fit your budget. The Signature Series includes HDlive and has higher processing power than the Performance Series. However, it has less processing power and image-rendering capabilities of the Voluson Expert Series, which includes the GE Voluson E6, Voluson E8, and Voluson E10.
One of our most highly recommended S-Series systems is the GE Voluson S8 BT16 because it's an affordable women's health or OBGYN ultrasound system that produces high-quality images comparable to the Voluson E6 and E8. The S8 can include with:
Voluson Core Architecture
HDLive
Cardiac
CW
VCI (Advanced Volume Contrast Imaging) with OmniView
SonoRenderLive
Tricefy Inside Capabilities
The features listed make it the perfect 3D/4D system for any gynecologist or obstetrician looking to either add to or improve their current ultrasound imaging capabilities. For OBGYN's, we believe the GE Voluson S8 BT16 is the best women's health or OBGYN ultrasound system for the budget-conscious physician.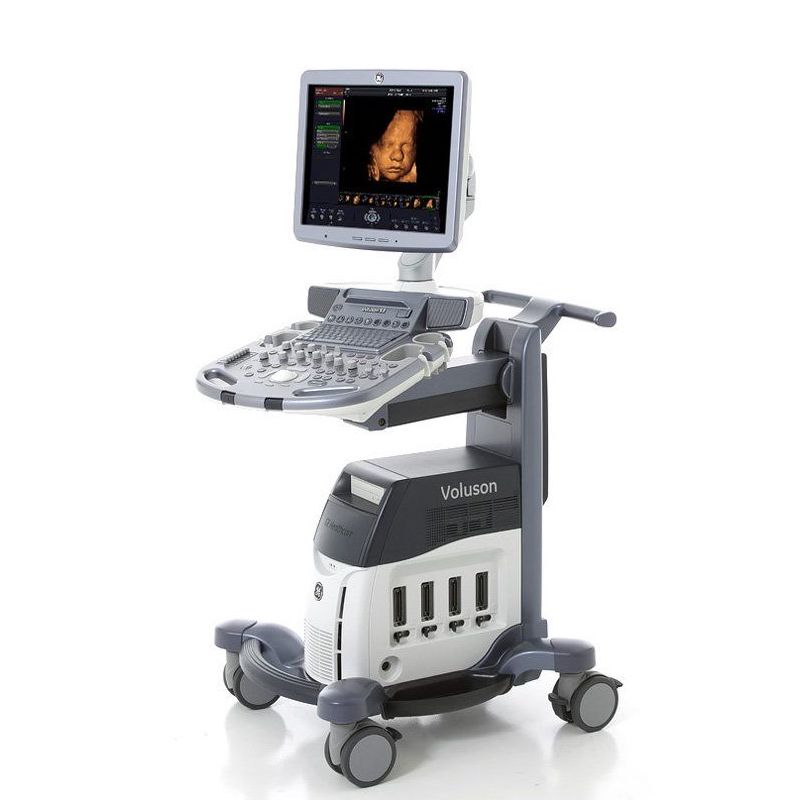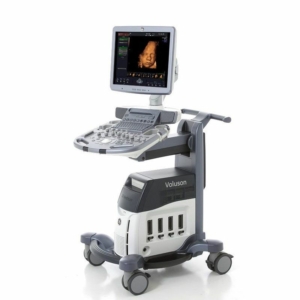 Voluson Performance Series
The GE Voluson Performance Series is an affordable way to acquire your first Voluson and bring the benefits of this high-performance ultrasound to your patients. The Voluson P8 is an excellent entry-point to the Voluson family, delivering hard-working capabilities that fit your practice, your patient base, and your budget with an upgrade pathway that can help keep your system current.
We recommend the GE Voluson P8 as it comes with many of the advanced technologies of the S- and E-series Voluson ultrasound machines but excludes some of the higher-end features that are not as frequently used in more budget-challenged environments. The machine includes key technologies, such as speckle reduction imaging, CrossXBeam, and HD-Zoom.
The GE Voluson P8 can include:
2D and 3D imaging
Advanced Color Doppler for insight into vascular anatomy and function
M Mode + MCF Imaging
Exceptional penetration with consistent image quality for difficult to image patients
One-touch image optimization
Which is best for you?
If you are looking for a faster system with more capability but still priced affordably, look at the systems in the Voluson Signature Series. Alternatively, if you are looking for a low-cost ultrasound system that performs 3D imaging and has the reliability of GE, then shop the Voluson Performance Series.
We also have the Voluson Expert Series if you are looking for the best women's health system available, which includes 4D imaging capabilities, Tricefy, HDLive and more. No matter which machine you choose, you will have the support of MedCorp LLC – an industry leader in ultrasound sales and refurbishment.
Best Priced Portable Ultrasound Machines For Sale
Whether you chose a system from the GE Voluson P-series or S-series ultrasound machines above or another ultrasound system, MedCorp can help you find the perfect ultrasound system at the lowest price. As in industry leader in ultrasound sales and refurbishment, we are bringing the cost of portable ultrasound machines down to wholesale prices. Each system we sell undergoes a rigorous process guaranteeing it operates at OEM factory specifications and our units conform to the highest standards throughout the reconditioned market. Contact the specialists at MedCorp and request a quote or machine demo today.