Radiology ultrasound machines are versatile, powerful, and expensive. Choosing the right one for your practice can be challenging. I'm here to help you find the best radiology ultrasound machines in 2023. In this installment of Probo Medical's Buyer's Guides, you'll find my ratings of the best Radiology/General imaging ultrasound machines, which are commonly found in Imaging Centers, Hospital Radiology Departments, Small Hospitals, Pediatrics, vascular, E/R, and internal medicine. Radiology ultrasound machines are considered a jack of all trades, meaning they are versatile machines and can be applied to a variety of practices, but in this case, radiology machines are usually the best choice for vascular ultrasound.
I've broken this radiology section into five categories: premium, mid-range, basic, budget, and portable. With our collective experience in applications training, clinical use and clinical use of a wide variety of ultrasound machines, we put together this list of the best radiology ultrasounds for you.
Watch My Radiology/General Ultrasound Buyers Guide Review
Below are the systems highlighted in our buyer's guide video:
Best Premium Radiology Ultrasound Machines: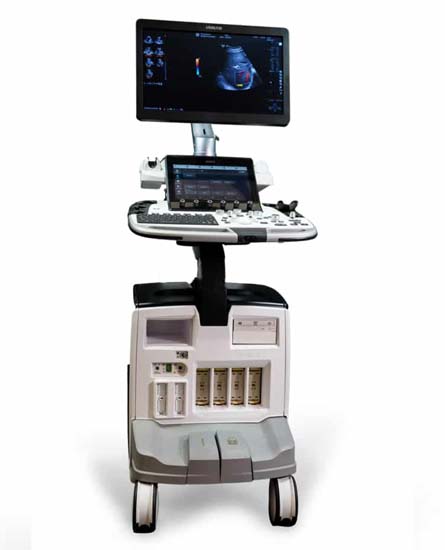 GE Logiq E10
If you want the best of the best, you're looking at the refurbished GE Logiq E10. This premium system is at a premium price, but it's worth the extra spend. You'll get the best image quality, the latest technologies (including any new probe models), and the latest in workflow technologies. We evaluated a refurbished GE Logiq E10 among the best machines in the industry. The Logiq E10 did not disappoint. From the first moment of using this machine, we knew this machine lives up to its premium status. Our customers report the same experience and agree that this machine has excellent image quality and improves their efficiency and confidence in their diagnoses.
Philips Epiq Elite
The refurbished Philips Epiq Elite is an innovative take on their classic Epiq ultrasound system line. As of 2019, the Philips Epiq Elite is now the entry-level into Philips's latest portfolio of Epiq ultrasound systems, composed of the Philips Epiq Elite, Philips Epiq CVx, and the Premium Philips Epiq CVx. A step above the Philips Epiq Elite is the Philips Epiq CVx.
---
Best Mid-High Range Radiology Ultrasound Machines: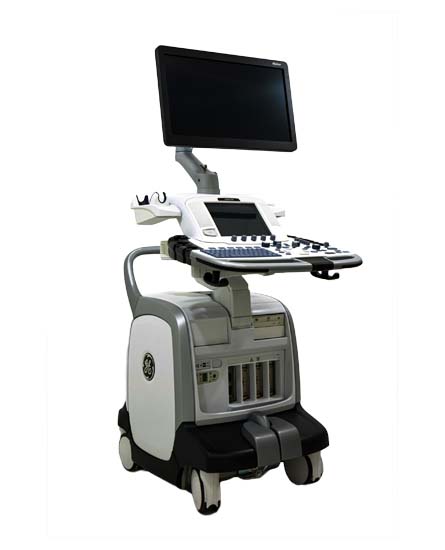 GE Logiq E9 2.0 / GE Logiq E9 R6
The best buy in this category is the GE Logiq E9 2.0, also known as the Logiq E9 R6. This is a very popular ultrasound that is known for its great image quality. A recent price drop made this the Best Buy for a mid-high range radiology ultrasound system. The GE Logiq E9 was replaced by the GE Logiq E10, which at the time of this writing, is arguably the best refurbished ultrasounds we've tested. That being said, the availability of the E10 on the refurbished market has made the Logiq E9 2.0 among the best deals on the ultrasound market. This shared service system remains among the top ultrasounds on the market and should strongly be considered for those looking for a premium ultrasound at a reasonable price.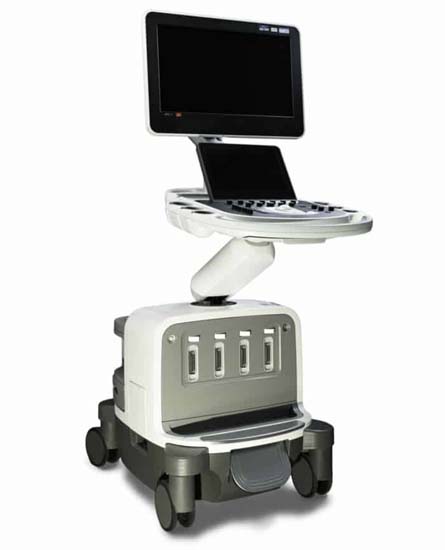 Philips Epiq 7
Take a look at the Philips Epiq 7G, which is also a tremendous bargain. The only problem with this system is that it's harder to find on the market, which, in turn, bumps up the price. So for the Philips Loyalists, you may have to wait a bit longer to get it and pay a little more, but you'll get a great system. This machine did not disappoint when it delivered vastly improved image quality, penetration, processing power, ergonomics, and exam assistants. Many consider Philips as the ultimate premium ultrasound manufacturer, and they have a very loyal following among their users.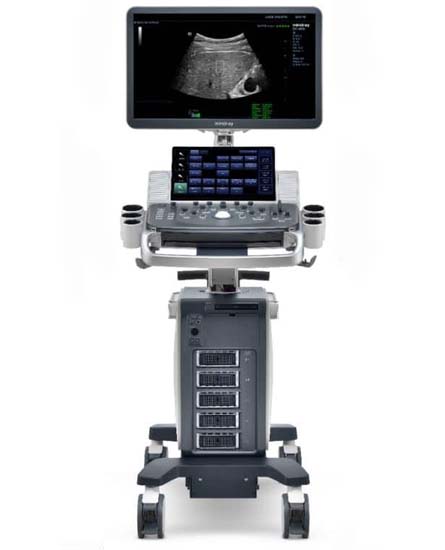 Mindray DC-88
The DC-88 is among Mindray's most advanced console machines that compete with some higher-end equipment from GE, Siemens, and Philips. It is a great choice for those who are not looking for the extreme options found on much more expensive high-end ultrasound machines. Image quality, ergonomics, and ease-of-use gain high marks for the price of the Mindray DC-88. The value proposition of the DC-88 makes this a harder decision than you'd think. It's hard to look at the prices of these three systems, then see that the DC-88 is new with a 3-year warranty and not give it strong consideration.
---
Best Basic Radiology Ultrasound Machines: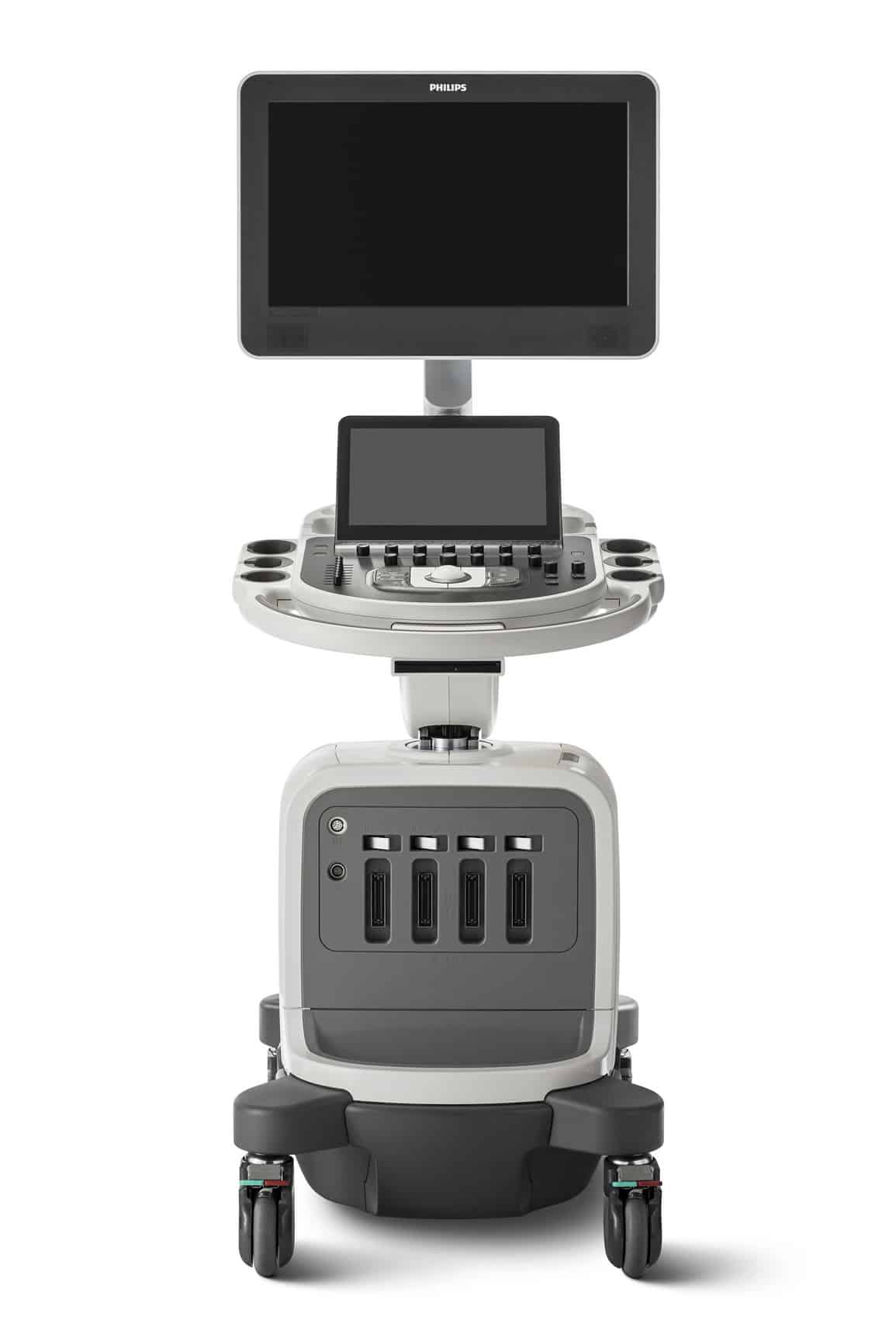 Philips Affiniti 50 & 70
The Philips Affiniti 70 is a next-generation ultrasound, following the success of the company's Epiq series. The Affiniti 70 offers slightly more technology than other Philips models, such as Shear Wave Elastography and Strain elastography. The Philips Affiniti 70 ultrasound offers rich image quality at an affordable price.
The Philips Affiniti 50 for sale is shaped after the more expensive Affiniti 70 and offers many similar features and also shares the same technologies as the Epiq series, including QLAB onboard quantification set. Without the added single crystal probes or Shearwave elastography, the Affiniti 50 is the less expensive option, keep in mind that medical professionals who need these advanced technologies should consider the Affiniti 70. These are excellent, highly versatile machines that pack quite a punch. But while these are great machines, there is one serious drawback that you need to consider. There is no physical keyboard, only the touchscreen, which is a big turnoff for anyone who will need to do a lot of typing during an exam. There are workarounds, but they're not the greatest.
Mindray DC-70
An option for a new system with a long warranty is the Mindray DC-70. The DC-70 is great too if you don't need shared service capabilities. Again, the beauty of these come in the fact that they're similar in quality and price, but they come new with a three-year warranty. The Mindray DC-70 provides high-end imaging technologies, including single crystal probe technology that improve the user's accuracy when scanning, making it a more efficient and consistent shared service ultrasound machine. The DC-70 price helps it become a top choice in the mid-upper range ultrasound machines that are available as new equipment.
---
Best Budget Radiology Ultrasound Machines: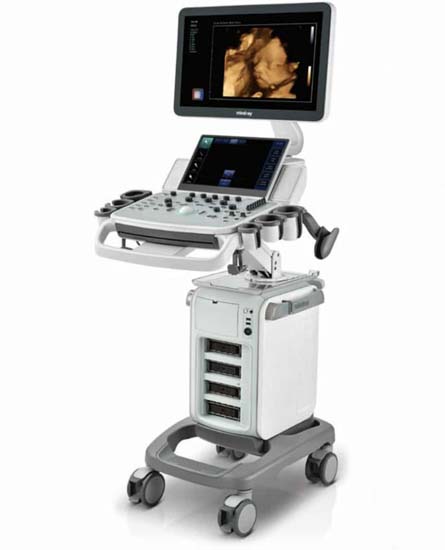 Mindray DC-40
The Mindray DC-40 is the top recommended choice. Great image quality for the price, and the big value here is that you're going to pay similar prices as a refurbished system, but it's new with a long warranty. The Mindray DC-40 HD is a service console ultrasound machine that is used in a wide variety of applications, including basic cardiac, OB/GYN, MSK, Urology, 3D/4D, Point-of-Care, and many others. The Mindray DC-40 HD has an expansive range of clinical application packages, onboard education software, and auto-measurement tools to make exams and imaging more accurate and efficient.
---
Best Portable Radiology Ultrasound Machines:
Mindray M8 Elite
The new or refurbished Mindray M8 Elite is an upper-range Point of Care shared service ultrasound machine that is designed to be a fully functioning system for nearly every specialty. The fully-featured Mindray M8 Elite for sale offers advanced transducer technologies, including single crystal probes, that will enhance your diagnostic and exam experience, allowing for better penetration and higher resolution for difficult to image patients, whether it be bedside imaging or in the office.
Get in Touch
February is Radiology/General Imaging month. Our team of ultrasound experts are here to help you find your ultrasound match. Contact us today to learn more about the above systems. More of these buyers guides are coming, so check our Probo Medical YouTube channel for more reviews and buyers guides.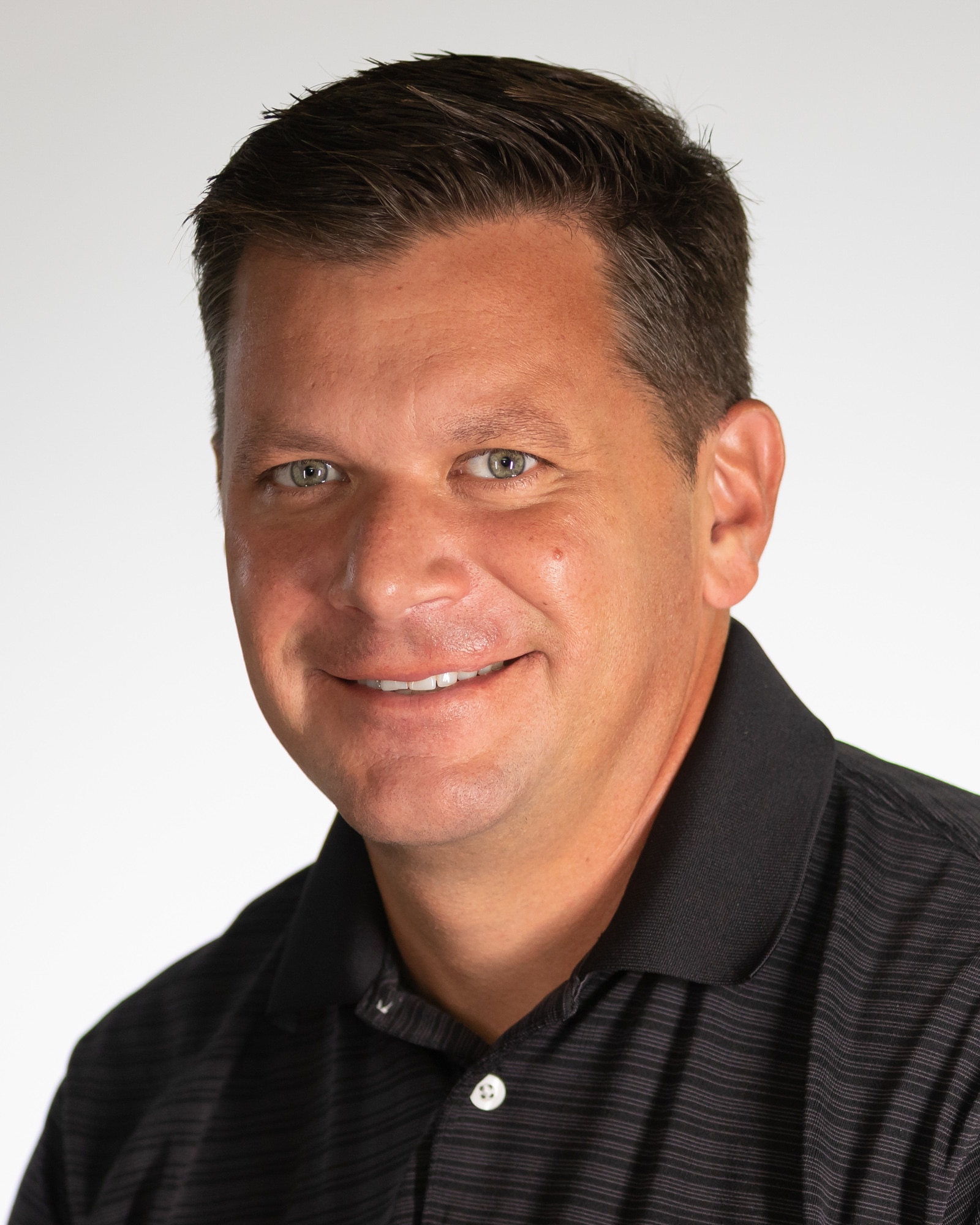 Brian Gill is Probo Medical's Vice President of Marketing. He has more than 20 years of experience in the ultrasound industry. From sales to service to customer support, he has done everything from circuit board repair and on-site service to networking and PACS, to training clinicians on ultrasound equipment. Through the years, Brian has trained more than 500 clinicians on over 100 different ultrasound machines. Currently, Brian is known as the industry expert in evaluating ultrasounds and training users on all makes and models of ultrasound equipment, this includes consulting with manufacturers with equipment evaluations during all stages of product development.