GE's Voluson line is arguably the most popular women's health ultrasound system line on the market. The current GE Voluson Signature-Series is no different. With the updated revisions of the BT16 and newer Voluson S6, S8, and S10 ultrasound systems, you can expect the world-class imaging and high speeds you would typically find on the Expert-Series but at a fraction of the cost and a smaller footprint! And to the naked eye, you wouldn't be able to tell much of a difference between these systems from the outside, aside from a touchscreen. Therefore, how do you know which GE Voluson Signature-Series system is for you? What are the main differences between the S6, S8, and S10? And, how do you choose between the three?
GE VOLUSON S6 BT16
The GE Voluson S6 BT16 is your entry-level system in GE's Voluson Signature-Series line. It's a great system if you want a Women's health system with 3D/4D imaging at a low-budget price point. You'll love the ergonomic design and small footprint, which is shared by each system in the Signature-Series line.  The most significant difference you'll notice between the Voluson S6 and its counterparts, other than the price, is that the S6 is a feature-reduced version that only comes with the standard package. It will still deliver a superior image, but you'll miss some of the bells and whistles like:
HDLive
SonoVCAD heart
Contrast
4 Active Probe Ports (You can pay to activate the 4th probe port)
128-Channel Beamformer
However, you will still get the standard applications that the Voluson is known for like:
HDLive Pro (Post-Processing 4D Imaging)
Standard STIC
B-Flow
Scan Assistant
SonoNT
Newer, Lighter Transvaginal Probe – GE RIC5-9A-RS
Many more!
As mentioned previously, the S6 is the entry-level system, whereas the GE Voluson S8 is the standard for women's health ultrasound and arguably the most popular women's health system on the market.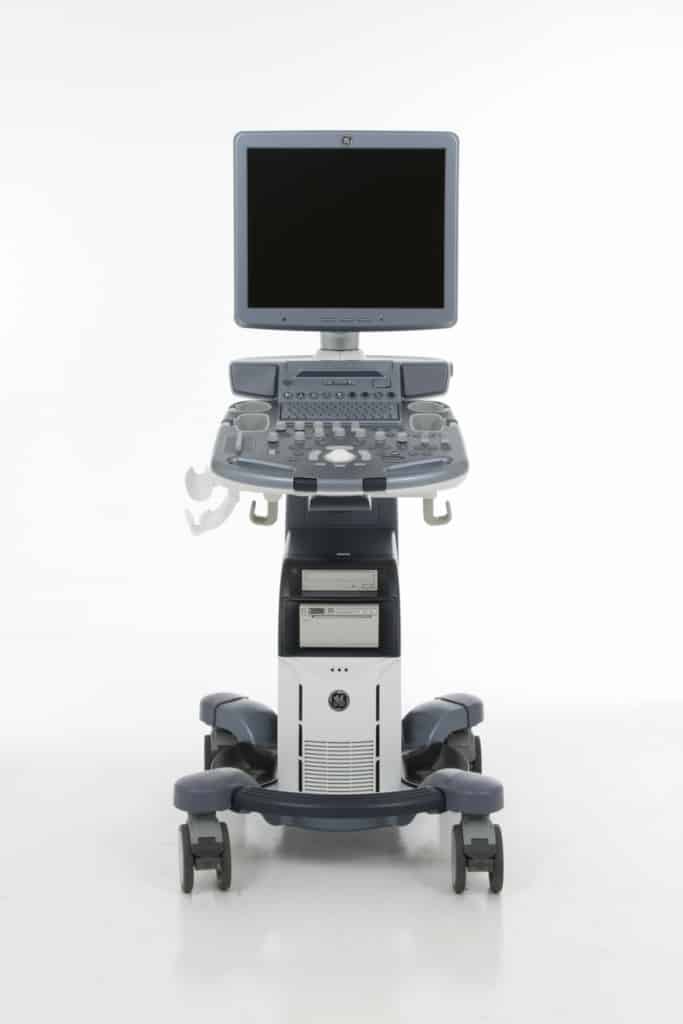 GE VOLUSON S8 BT16, STARTING AT $27,999.00
GE's Voluson S8 BT16 is the flagship OB/GYN ultrasound system that GE offers. It's arguably the most popular Women's Health ultrasound system on the market. It has the same workflow, applications, and overall appearance as the S6 BT16, but has more processing power. Which allows you to render images quicker. It also has a few more bells and whistles including:
True HDLive
Contrast
128-Channel Beamformer
Newer, Lighter 3D/4D Volume Probe – GE RAB6-RS
It's the standard in women's health ultrasound systems, and no other manufacturer has been able to come close to reproducing the advanced HDLive 3D/4D imaging solution. It has everything any women's health physician would need for performing women's health exams. However, unlike the Voluson S10, it's standard applications are only specific to Women's Health and you don't get the ergonomic touch screen control panel.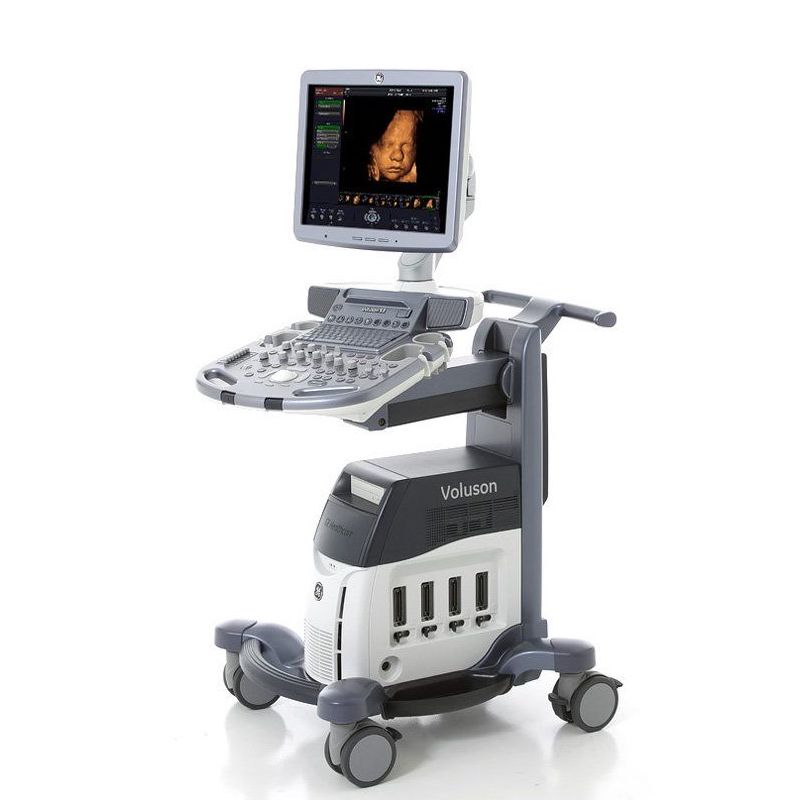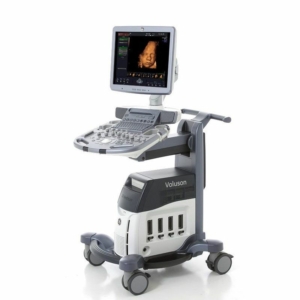 GE VOLUSON S10 BT16, STARTING AT $37,000.00
The GE Voluson S10 is the Premium Signature-Series Women's Health ultrasound system from GE. This ultrasound system allows you to scan your patients and acquire data faster than any other Signature-Series system.  Like the S8, the S10 comes standard with the flagship Voluson applications like:
True HDLive
Contrast
128-Channel Beamformer
Newer, Lighter 3D/4D Volume Probe – GE RAB6-RS
However, the S10 BT16 comes with even more features to help any physician perform exams that go beyond strictly Women's Health applications, like:
Tricefy Inside
4 Standard Active Probe Ports
10.1 Inch Touch Panel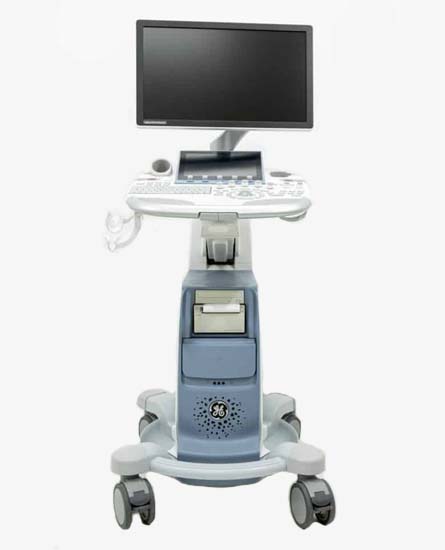 With Voluson, You Can't Go Wrong
Regardless of which Voluson system you decide to purchase, the difference is up to you, and you won't regret your decision. The image quality that GE's Women's Health ultrasound systems provide is second-to-none. Even if you decide to purchase a Voluson P-Series Ultrasound System instead of the S-Series, you'll still be able to take advantage of GE's advanced 3D/4D imaging. GE Voluson is the excellence you demand when your patients need trust and expertise when it matters most. Contact us to get your quote for a GE Voluson Signature-Series system today!