We've put together the most frequently asked questions in cardiology ultrasound in one place so that you can reference these as a quick guide to all things cardiology. The following questions are frequently asked by customers who are looking into purchasing cardiology ultrasounds from our expert sales team at Probo Medical. If you're looking for a cardiac-focused ultrasound machine, check out our expert Cardiology Ultrasound Buyer's Guide review. To determine which cardiac system is best for you depends upon your needs and your budget, so we're here to help you answer the most common cardiac ultrasound questions. More of these FAQ guides are coming, so come back and see our Probo Medical blog posts for more insights and tips on all things ultrasound.
What is 4D Cardiac Ultrasound?
4D ultrasound machines are meant to showcase the latest technologies and provide the absolute best image quality for even difficult patients along with the full spectrum of every available function. 4D cardiac has become more and more common trickling down from premium into high-end and even some midrange ultrasound machines.
What is 2D Strain?
2D Strain is a research tool that allows the analysis of complete myocardial motion throughout the entire heart cycle.
What is Strain?
Strain Imaging displays regional detection of myocardial contraction. It helps the clinician to analyze tissue contraction and myocardial function.
What is Strain Rate Imaging?
It is typically used by researchers to measure the percent of regional deformation of the myocardium. Strain rate is calculated as the spatial gradient of velocity data.
What is the difference between Strain and Strain Rate Imaging?
Strain Rate measures the speed of deformation, while Strain measures the percent of deformation. Strain and Strain Rate are for evaluation of regional myocardial function, and for assessing synchronicity and guidance during biventricular pacing procedures. Strain and Strain Rate utilizes the TVI mode. Strain calculates and color-codes the extent of tissue deformation (lengthening or shortening) relative to the original size over a given time interval, typically the systole. Strain rate calculates and color-codes the deformation per unit time i.e. the speed at which the tissue deformation occurs.
How do I choose the best cardiac ultrasound?
Looking for the best cardiovascular ultrasound for your budget? Here's the guide to the best systems available from Probo Medical. Our goal is to get you the best system for your needs, so we've put together this cardiovascular ultrasound buyers guide for you.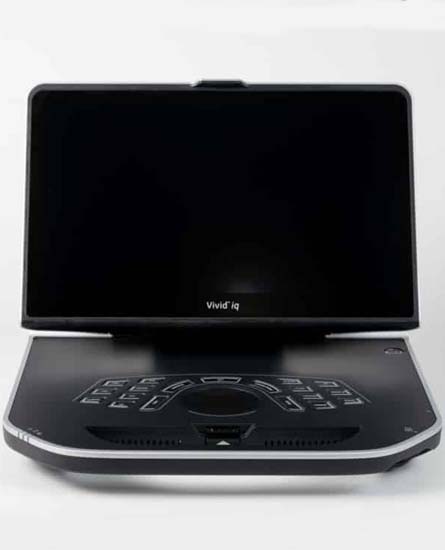 What is Stress Echo?
Stress echo does exactly what it sounds like, it calculates how the heart responds to stress through a stress test. Ultrasounds with stress echo include cardiovascular capabilities as well as exercise and other stress echo options.
How do I buy a Stress Echo Ultrasound?
More advanced systems have improved automation and more functionality than lower-end machines if you need solid Stress Echo capabilities. Newer portable machines in the low-mid price range have good capabilities, but most console machines have the most automation and typically better imaging penetration and frame rates. Speak to a Probo Medical ultrasound expert today to learn more.
What is Automated Function Imaging?
AFI is a semi-automated measurement that displays peak longitudinal systolic strain as a bulls-eye display. It is a clinical support tool for measuring left ventricular function at rest.
What is Auto EF?
Auto EF is the function that automatically measures LV ejection fraction. Along with the Automated Function Imaging (AFI) feature, Auto EF maximizes time efficiency by the reproducible quantitative output that increases the physician's diagnostic confidence.